Randy's Longhorns Blog
J'Covan Brown Scores 34 in Loss
By Randy Maltz – Founder/Editor Silver and Blue Report & Hook'em Report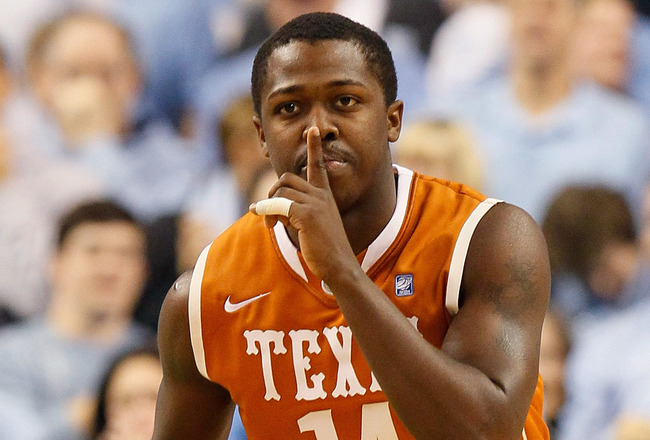 Texas Longhorns guard J'Covan Brown scored 34 points, with 23 of them coming after halftime to lead a Texas rally.

Rick Barnes stated, "when he gets it going, you guys who'd seen him know that he can do that. We've got to figure out, when he's got it going, you go to him every single time."
J'Covan Brown needed 17 points to reach 1,000 for his college career. Despite the fact that he spent most of the last two games nursing an injured right ankle, Brown scored twice as many.
The junior guard dropped 34 points on No. 9 Missouri (16-1, 3-1), one shy of his career high, but did so in a losing effort as Texas (12-5, 2-2) fell to the Tigers in Columbia Saturday, 84-73. Brown turned in one of his best performances this season, going 10-for-16 from the floor, including a career-high six three-pointers on only seven attempts.
Texas, however, didn't get much help from anyone else. Julien Lewis, who seemed to have broken out of a shooting slump when he poured in 16 points in a win over Texas A&M Wednesday night, scored just two on 1-of-10 shooting from the floor.