Randy's Longhorns Blog
Women's Basketball Recruiting | Imani Stafford: Texas Longhorns
By Randy Maltz – Founder/Editor Silver and Blue Report & Hook'em Report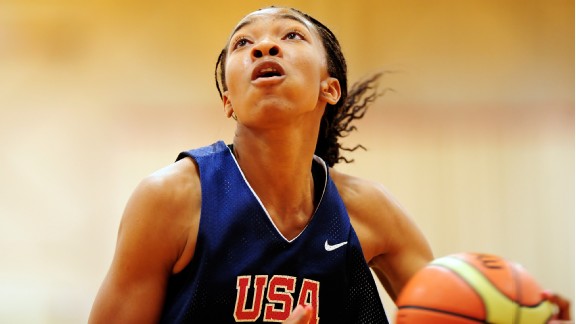 Imani Stafford, the 6-foot-7 post and the No. 10 prospect in the ESPNU HoopGurlz 100 was leaning toward the safe choice of committing to USC, which is just 10 minutes from her Los Angeles home, but chose the University of Texas over finalist USC.

Stafford stated, "I think in college you want to get out of your comfort zone,  "I want to push myself mentally and physically."
Stafford is the daughter of Pam McGee, who won an Olympic gold medal, two NCAA national championships with USC and also played in the WNBA. Both of Stafford's aunts were collegiate players, Paula McGee on her mom's side of the family, who played with her at USC, and Trisha Stafford-Odom, the former Cal-Berkeley star who now is an assistant coach at North Carolina. Stafford's brother, JaVale McGee, is the starting center for the Washington Wizards.
Stafford states, "I can't stop. I don't think it's ever going to be enough.  NCAA titles, Player of Year, USA Basketball teams, the Olympics, I want it all. It's a competitive spirit."
She is undergoing a procedure to cement the fracture in her pelvis, which will require just a week to recover. The prognosis means she will be ready to join her team in the mid-December trip to Phoenix for the prestigious Nike Tournament of Champions.
" I want to be more than just that 6-7 kid," Stafford said.    She is Gail Goestenkors' prize recruit, joining No. 70 Empress Davenport of Duncanville, Texas, a 5-7 guard, in a recruiting class that serves as a legitimate encore to the program's 2011 haul that was ranked 11th in the country.
?