Longhorn Zak's Blog
Views From the Bleacher (Part 1 of 3)
Longhorn Zak – Featured Writer Silver and Blue Report & Hook'em Report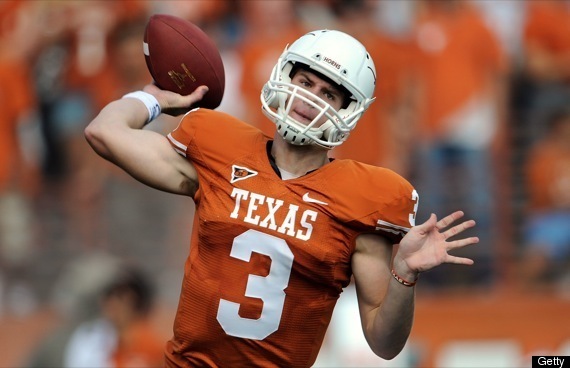 Top Reasons Garrett Gilbert will Succeed in his Junior Season for the Texas Longhorns (Part 1 of 3)

Well we all know that Garrett Gilbert didn't have the year everyone was hoping for in 2010. After what Gilbert did in the title game making his major second half adjustments against the top ranked Alabama defense we all saw flashes of Garrett Gilbert's potential. Unfortunately for Texas fans he didn't exactly live up to expectations in 2010. With that being said here are the reasons Gilbert will meet expectations or even exceed them in his 2011 junior campaign.
Receivers, running backs, and offensive line:
It seems like and has been years since Texas has had a 1,000 yard rusher or an offensive lineman who can protect Gilbert and give him time. The last offensive lineman Texas has had drafted was Tony Hills of the Pittsburgh Steelers all the way back in 2007. The receivers on the other hand had problems dropping balls. This year Texas will bring in a 5 star running back in Malcolm Brown. Mike Davis and Darius White the wide receivers coming off their freshman season are something to look forward to. And last but not least at the offensive line is Garrett Greenlea.